About Us
Your wish
is our command
Capri360 is a luxury travel and lifestyle specialist dedicated to organizing unique experiences on Capri and the Amalfi Coast. Founder Gianni Tedesco is well-known on Capri for his company Gianni's Boat, a rental agency for yachts, gozzo boats, and other vessels. His charisma and savoir-faire has made him the go-to for VIP visitors who want to discover the best of Capri for years, and today he has teamed up with a group of trusted colleagues to form Capri360 and represent a number of the best villas and luxury yachts on the island and coast.
More than a job, this is our passion. For years, friends and acquaintances who have traveled to Capri have sought us out for our advice and connections to assist in organizing an unforgettable stay, so we decided to share our unique insider knowledge with a wider group of visitors. Though our clients may not be personal friends, we put the same care and attention into arranging their trip!
Capri360: your luxury expert in Capri
The Capri360 team is all based on Capri all year round, so we know the island as only a local can. We can also offer personal assistance 24 hours a day, 7 days a week.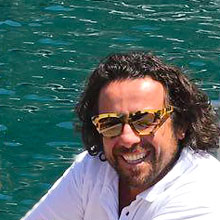 Gianni
The Boss
Gianni is first a skipper and second a businessman. He began his career taking visitors around the island on his traditional gozzo boat, and now he owns one of the most important boat rental companies on the island. Gianni was able to work his passion into his career, and today his dream job has become your dream vacation!

We are committed to creating an experience of a lifetime during your holiday, whether it be your first or tenth trip to Italy! We take great pride in our impeccable customer satisfaction, and will work tirelessly to exceed your every expectation.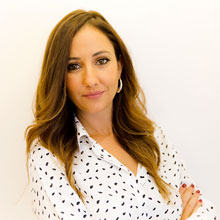 Daniela
Corporate and event planner
After studying languages at university, Daniela followed her dream of moving abroad where she worked in the tourist industry. After a number of years of experience in luxury travel, she has made it her professional mission to create tours, experiences and events that are unique and memorable.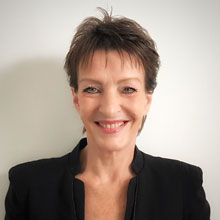 Linda
Emotional tour developer
Born and raised in England, Linda graduated in Marketing & Media, going on to work for some of the top international agencies in London. Representing clients such as American Express and Philip Morris she has travelled the world and came to settle in Capri a few years ago, after falling in love with the island. Co-ordinating gozzo boat tours and customer service for Gianni's Boats, she is always available for clients' inquiries or requests.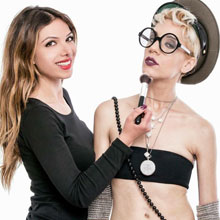 Mel
Beauty Consultant
Mel collaborates with Capri360 through her Beautylivery company, specializing in providing hair stylists, make-up artists, and beauty professionals wherever and whenever clients need them. A native of Turkey, she lived in Sweden before moving to Capri and has more than a decade of experience in the beauty industry.
Valentina
Lifestyle Manager
Graduated with a degree in Asian languages and civilization, and spent years living and traveling the globe, where she was able to develop her managerial skills. In Brussels, she participated in a number of large European Union projects in international tourism, where she was introduced to and formed a passion for luxury hospitality. She worked for years in the prestigious JK Place Capri boutique hotel, where she was fortunate to collaborate with the most respected names in high-end hospitality on Capri and internationally.
Both a world traveler and an expert in luxury, her taste and experience will help you discover the most unforgettable villas that offer the same level of service as a five-star hotel.
How can we help you?
The Capri360 team will assist you step by step in planning your holiday, and provides 24/7 assistance during your stay on Capri.
We are unique in that we are based on Capri, so our assistance is in real time and on the ground for any problems and requests you may have.