Concierge
Everything you need
for a flawless holiday
Capri360 offers members unparalleled access to unique and exclusive experience, like private meetings with local artists in their studio or journeys through local folklore. Only an agency like ours, deeply rooted in the island's history and culture and with a vast network of contacts, can arrange these one-of-a-kind experiences.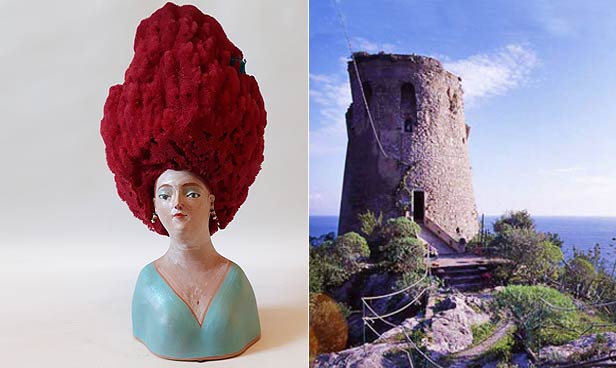 Paolo Sandulli
This local artist has influenced cultural icons like director Franco Zeffirelli with his inspired works that combine the sense of the sea and its freedom. Most of his collection is displayed in the prestigious Capri Palace Hotel art gallery, but the artist himself lives and works inside a private tower overlooking his beloved Mediterranean.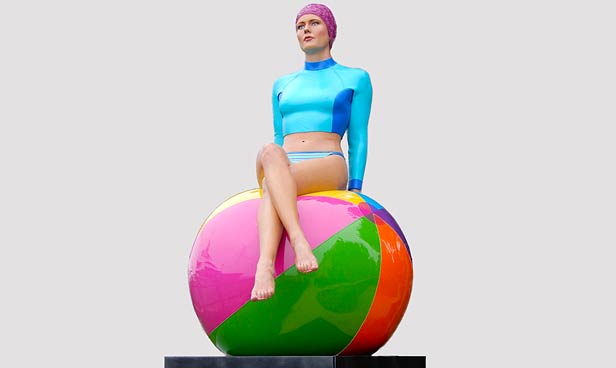 Carol A. Feuerman
This American artist's works are known for their hyper-realist style and impressive dimensions. Her series depicting swimmers is particularly famous, which includes "Serena", a large piece displayed in Capri's Piazzetta for the entire summer, which quickly became one of the most photographed attractions of the season!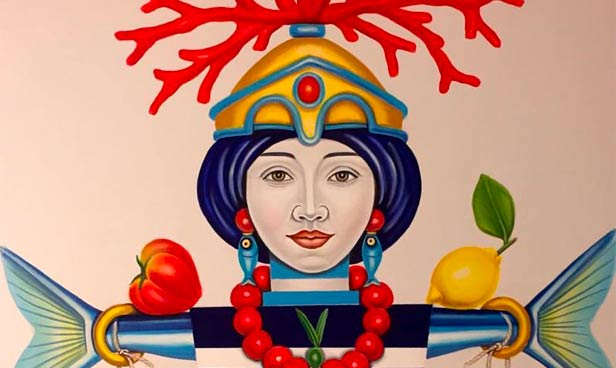 Rosalinda Acampora
This artist hails from Sorrento, and her unique artistic style draws from the shapes and colors of southern Italy. Acampora creates both decorative art and objects for the home, including tableware, vases, and sculpted busts.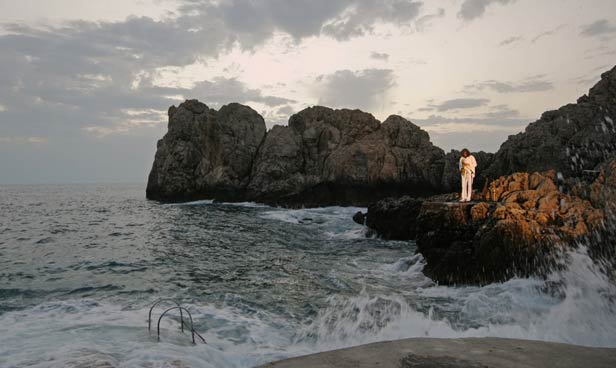 Al Martino
This musician and composer is native of Capri and his music is inspired by the sounds of the island combined with world music elements to create his global vision. He plays a number of instruments, some made by hand, and we can organize private concerts and surprise serenades in the most beautiful spots on Capri.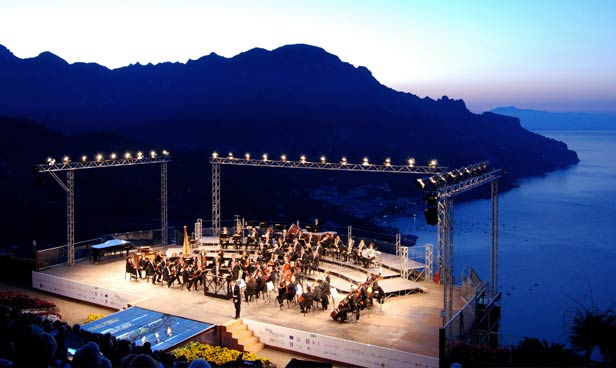 Sunrise Concert
The highlight of the prestigious annual Ravello music festival is the sunrise concert, held in mid-August and among the most unforgettable experiences on the Amalfi Coast. We can organize a boat tour by night that drops anchor off Amalfi, then have you taken by taxi up to clifftop Ravello, where you can see the concert on the famed Villa Rufolo terrace by dawn. After the concert, we will arrange a waterfront breakfast at the port.
Lifestyle Experiences
Capri360 offers hard-to-arrange experiences, including last-minute dinner reservations at sold-out restaurants, VIP bookings at the most exclusive luxury suites in hotels on Capri and the Amalfi Coast, and other seemingly impossible feats. Contact our Lifestyle Coordinator at any time day or night to make your dreams come true!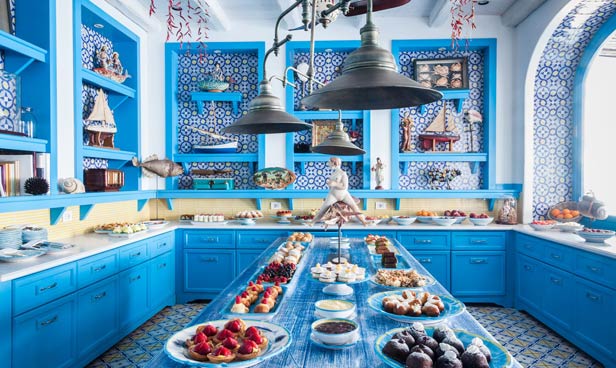 Food Tours
Discover the delicious traditional cuisine on Capri and the Amalfi Coast with Capri360! We can arrange customized wine and food experiences, including meals at hidden restaurants only accessible by sea, reservations for tables with the best views for a special occasion, and favorite secret spots known only to locals!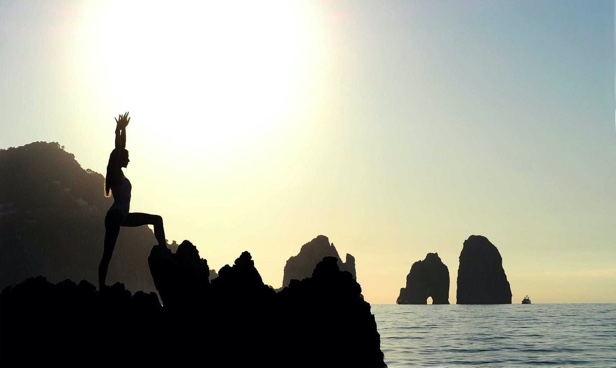 Yoga
We can arrange private yoga or pilates sessions directly in your villa led by a licensed instructor, or exclusive yoga retreats and weekends with a menu featuring healthy and/or vegan dishes prepared by a private chef.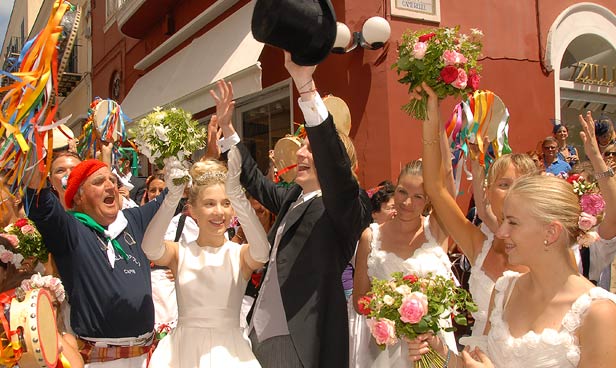 Scialapopolo
Capri means both luxury and tradition. Experience this island's culture with the music of Scialapopolo, the most famous folk group on Capri. Dressed in vibrant historic costumes, these dancers, musicians, and singers bring any occasion to life with the infectious joy of their accordians, guitars, mandolins, tambourines, maracas and other local percussion instruments in an unforgettable mixture of entertainment and culture.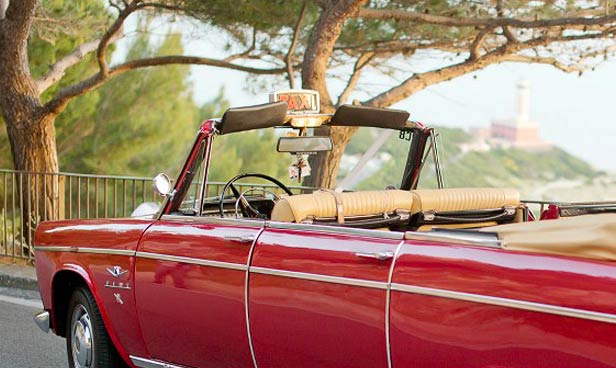 The Historic Red Taxi
We can arrange a memorable ride on board Capri's historic red taxi, a candy-apple red convertible Fiat from the 1950s, perfect for a vintage drive around the island or for special occasions.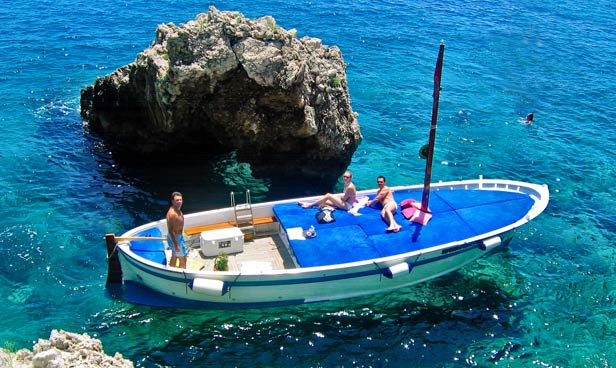 Tour of the Island
The most breathtaking way to discover the island of Capri is by sea, sailing along the coast dotted with hidden grottoes, stopping for a dip in the crystalline waters, and taking in the famous Blue Grotto. Capri360 can arrange a boat trip by traditional wooden gozzo boat, perfect for a relaxing sail against the backdrop of this beautiful island.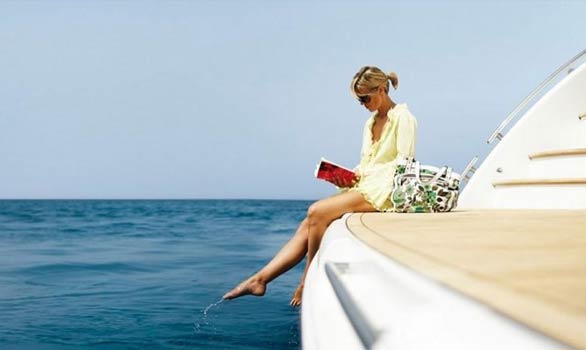 Luxury Cruises on the Mediterranean
From a simple sail around the island of Capri to a longer cruise along the gems of the Mediterranean...we'll organize a holiday on the water that you'll never forget. We can create your itinerary, select the perfect yacht, and take care of all your travel details so you can relax and enjoy your time at sea.
Destinations:
Capri and the Amalfi Coast
Sardinia
Greece
The Balearic Islands...and the whole of the Mediterranean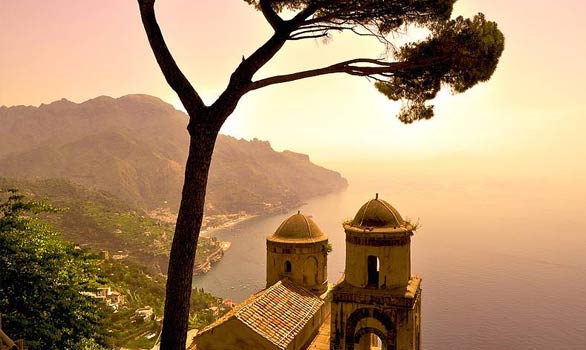 Land Tours and Shore Excursions
We offer more than just yacht cruises! We can arrange day trips and tours by land in any destination in Italy, especially locations on the Amalfi Coast (including the villages of Positano, Amalfi, and Ravello) Pompeii, Herculaneum, Naples, and Mount Vesuvius. In addition to cultural and historic tours, we can arrange cooking lessions, winery tours, bespoke tours, and shopping tours. All our drivers speak excellent English and we can also arrange for licensed guides and personal shopping assistants.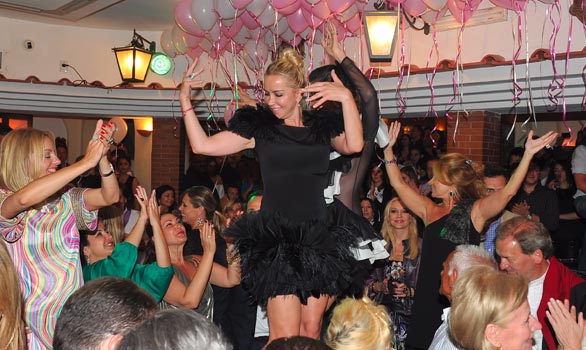 Hotel, Restaurant, and Night Club Reservations
Get VIP entrance and skip the line at the most fashionable clubs on the island of Capri. Relax at a table with a sunset view in the coast's finest restaurants. Book a luxury suite at the last minute in high season, stress-free. With Capri360, your wish is our command! No request is too large for us to handle...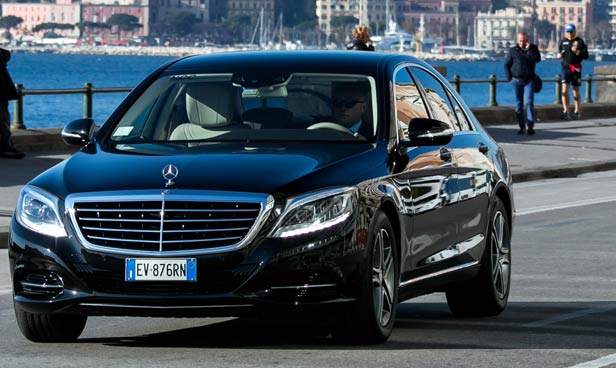 Transportation and Transfers
Capri360 takes care of logistics and transfers by luxury sedan or minivan, speedboat, and helicopter. We are specialized in arranging private transfers to and from Capri by luxury boat, including a welcome drink on board. We can also organize transfers by electric cart in the pedestrian-only center of Capri town.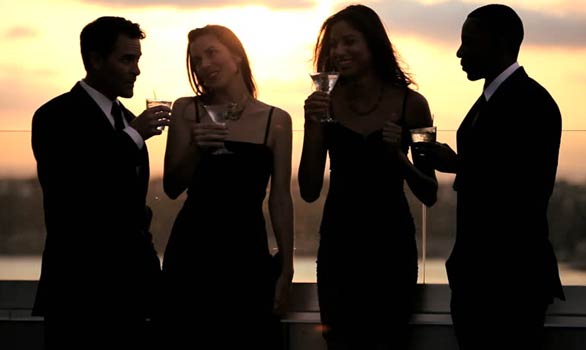 Private surprises and intimate events
Do you want to organize a surprise for your loved one? We can plan something that will take their breath away. Serenades at sea, wedding proposals inside a sea grotto, private dinners in exclusive locations...the possibilities are endless! We can also organize unforgettable parties on board your private yacht or in other venues with music, entertainment, bar service, and anything else you need for a successful celebration.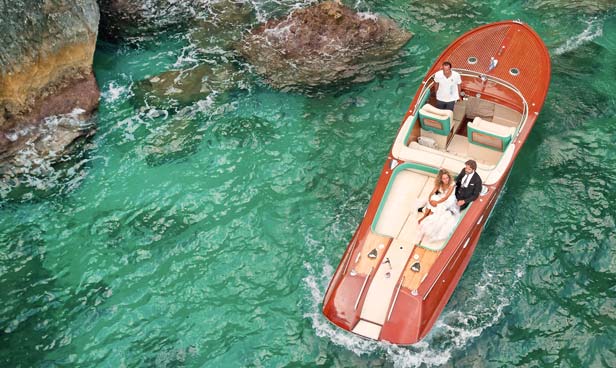 360° Assistance
A real holiday means being able to unwind, have fun, and leave the details to the experts. Our client assistance can take of any request you may have, 360° and 24 hours a day, 7 days a week.
All services provided by Capri360 include: multi-lingual and professionally trained staff for customer assistance; destination planning by your personal lifestyle specialist before your arrival; transfer between the airport and your private villa by luxury sedan or minivan; welcome cocktails and light snacks; and meet-and-greet with your personal lifestyle concierge upon arrival, on call 24/7.
Capri 360 can create a unique solution to your need by combining and tailoring option to meet your specific requirements.
How can we help you?
The Capri360 team will assist you step by step in planning your holiday, and provides 24/7 assistance during your stay on Capri.
We are unique in that we are based on Capri, so our assistance is in real time and on the ground for any problems and requests you may have.